Student Matinee Series
Diversionary Theatre's Student Matinee Program partners with San Diego middle and high schools and youth groups to provide access to theatre 100% free of charge. Our programming focuses on reaching young people with little or no access to the arts, promoting cross-cultural tolerance around LGBTQ themes and issues while cultivating a theatre-going audience for the future. At least one Student Matinee is scheduled for every show produced on our Mainstage.
Diversionary's Education Associate works closely with each participating school and organization to ensure an enriching experience for students and educators alike. Our Education Associate collaborates with the classroom teacher on scheduling a pre-show workshop where a Diversionary Teaching Artist visits the classroom to introduce the play's subject matter and themes to the students using theatre games and an interactive lesson plan. We also offer assistance connecting our programming to Common Core Standards.
Each Student Matinee is scheduled for 11am on Wednesdays, and immediately following the performance the students are treated to a talk back with members of the cast and creative team. The talk back is moderated and students are encouraged to ask questions and give feedback on their experience with the performance.
Within a week after the Student Matinee, the same Diversionary Teaching artist returns to the classroom with a workshop to help the students contextualize the performance they attended and tie it back to their own lives.
Diversionary also offers access to blocks of seats for student groups in our regular schedule of shows. Please be in touch with our Education Associate about arranging your group: ssullivan@diversionary.org
Season 2017/18 Student Matinee Dates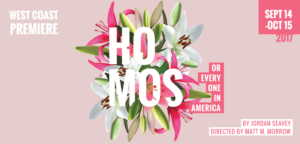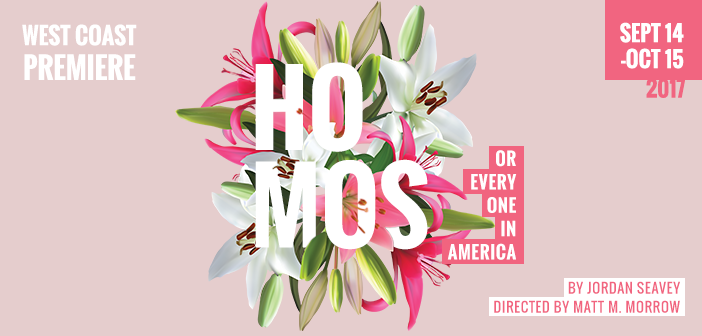 October 11th, 2017 at 11 am
As the pendulum of progress continues to swing, a Brooklyn couple attempts to navigate the complexities of contemporary gay life together. Hopscotching back and forth over the timeline of their relationship, a sensual, hilarious and compelling story of their bond emerges. This brave, cutting-edge new play confronts the lingering dangers and interconnected values of our nation, and the way to our future may be found through our past.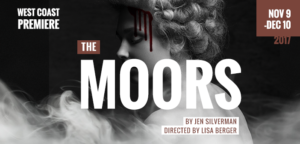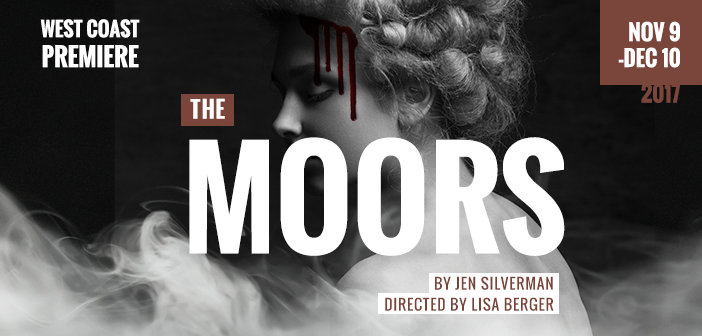 November 29th, 2017 at 11 am
Among the bleakest of moors, two spinster sisters dwell in their aggressively gloomy mansion with their brother, their mastiff and their maid-in-waiting. When a governess arrives, her presence threatens to unleash lethal secrets and raging desires in a home held together by lies and etiquette. A radical riff on 19th century romantic novels and the sisters who conceived them, The Moors is a riotous and wild comedy pulsating with vivid, macabre glee that has more in common with the present than the period.
February 21st, 2018 at 11 am
Chris, the spirited daughter of an American missionary, falls head-over-heels in love with a local teenage girl in Northern Uganda. Late at night on eve of the millennium, they secretly meet in a church to exchange vows and plot their escape. But when the civil war outside invades their fragile union, the course of Chris' life is changed forever. Confronting the religious and cultural roots of intolerance, this modern day parable explores America's relationship with Africa, and the human capacity for forgiveness.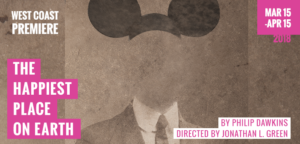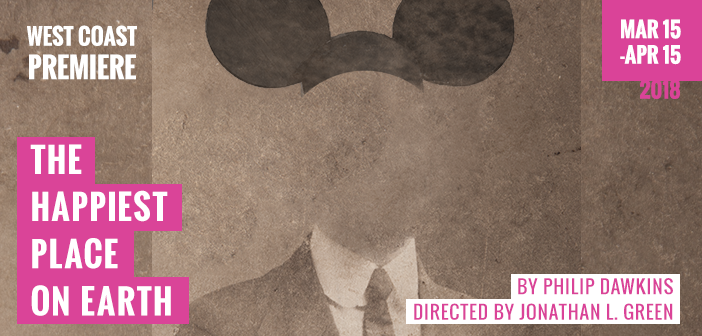 April 11th, 2018 at 11 am
Once upon a time in 1955, a magical kingdom was built on the founding principles of dreams, American idealism, and our wildest hopes. Eight years later, a quintessential American family reeling from the loss of their King embarks on a quest for restoration and deliverance in this kingdom. 50 years later, their expedition is brought to dazzling life in an effort to understand one's place in family, the American way, and whether happiness is truly a place where dreams come true.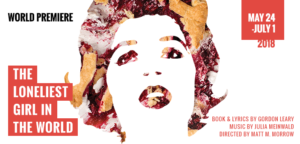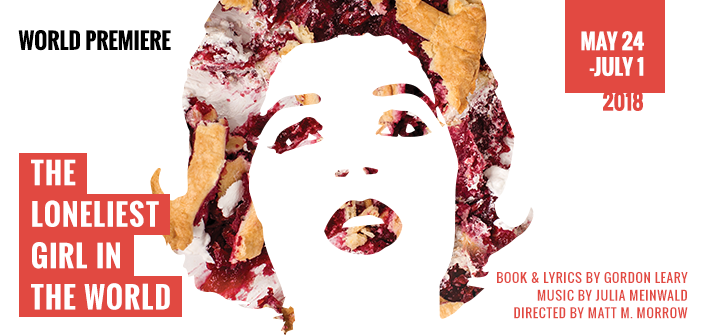 June 20, 2018 at 11 am
Following the life and evolution of Anita Bryant and her biggest fan, Tommy, The Loneliest Girl in the World magically charts the emergence of the gay rights movement on urgently intimate terms. By turns delightful and provocative, this inspiring new musical is a reminder of a battle yet won, the purpose of pie, and the power of an individual voice.
Join our Student/Educator Mailing list below. If you are interested in attending a matinee, please contact  our Education Associate about arranging your group:
619.220.6830 x 109