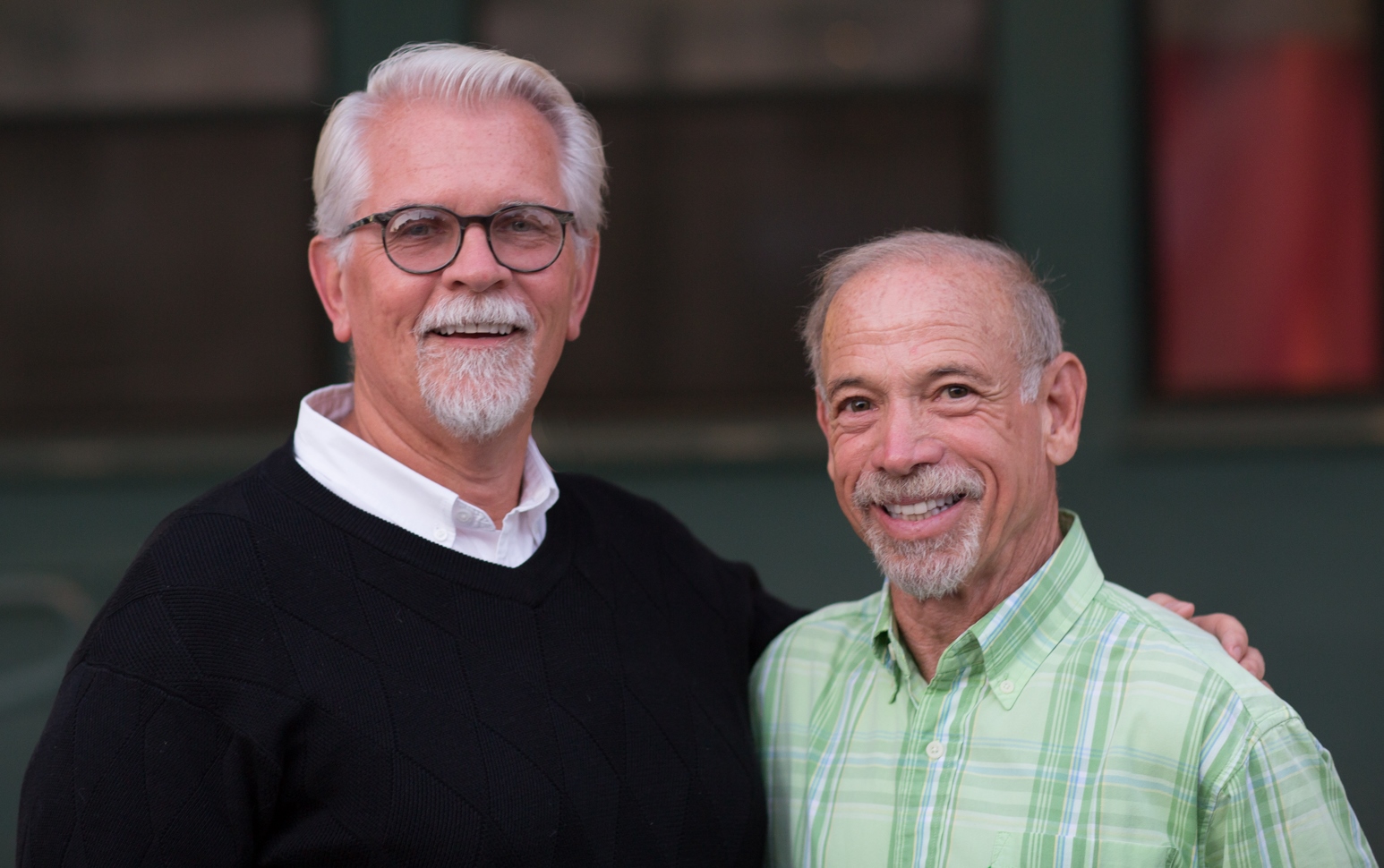 DONOR SPOTLIGHT
With over 60% of Diversionary's operating revenue coming from donors and grants, the Donor Spotlight gives insight as to why our donors are so passionate about Diversionary Theatre. The reasons for giving vary, but one common thread runs throughout – a love for Diversionary and our mission.
Al Mazur and Rob Granat are the 2017 recipients of the Fritz Klein Award and the Season Sponsors for Diversionary's 2017-2018 Season. Rob serves on the Board of Trustees for Diversionary and is retired from the travel industry. Al is a retired architect and is currently an active Master Gardener in San Diego. As Diversionary's first ever Season Sponsors, Rob and Al have made a generous investment in support of the entire 2017-2018 season to ensure that we have the resources necessary to have a strong, supported and productive year.
We caught up with them to chat about their love of and work with Diversionary:
Why do you contribute to Diversionary Theatre?
"There are many opportunities to give in the San Diego region, but we thought we could be more effective supporting Diversionary. The theatre is unique in its ability to bridge LGBT generations in the material that it presents. It tells the stories of our past, what is happening in the present, and even where we may be in future generations. In this way it is able to show how our community evolves and grows. Each show carries a message that informs and educates, and contrary to what some may want, our LGBT community is not going to go away, and it is vitally important that our stories, our lives, are told in an accurate manner."
How has Diversionary had an impact on your life?
"Diversionary has connected us to a broader spectrum of the LGBT community than we had been before becoming involved. We have experienced many profound moments where the material presented on the stage informs us about an issue that we may have never otherwise been made aware of. Shows like The Boy Who Danced on Air and Ballast are examples of this. These are stories that need to get out and Diversionary is making sure that happens. Because of this we are better informed members of the LGBT community and of the world."
What do you want the community to know about Diversionary?
"Diversionary represents you. This season's tag line 'Now More Than Ever' is so true. Now more than ever do we need Diversionary to tell the stories it tells. Diversionary was known in our San Diego LGBT community, but now it is getting national recognition. This is exciting because Diversionary's impact can be felt not only in San Diego but across the country. Given what our country is going through, we need the perspective that Diversionary provides."
Support our mission to tell the LGBT community's stories! Make a Donation.