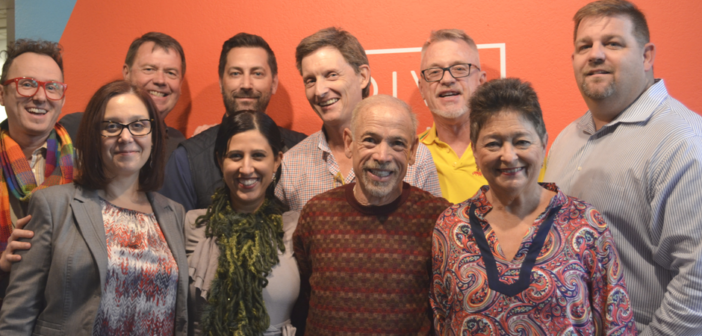 Board
BOARD OF TRUSTEES
As of July 2017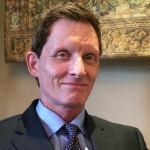 Scott Williford (President) was elected to the Board in July 2014 and brings a  perspective as a 20-year patron of the Diversionary Theatre, as well as a diverse business experience background across many industries in San Diego since 1982. Scott is currently Products and Services manager at SDG&E, and has extensive experience in customer relationship strategies, product marketing and analytics in Aerospace, Technology Research, Software, Banking and Utilities industries. He was a pioneer in LGBT tennis organizations in the 1980's and 1990's, serving as Board President for the San Diego Tennis Federation (SDTF) for seven  years and later founded the international Gay and Lesbian Tennis Alliance (GLTA).  Scott received his B.S. in Mechanical Engineering at UC Davis and an MBA in Finance from San Diego State University. He and his partner of 14 years, Grant Reeder, are avid world travelers and arts enthusiasts.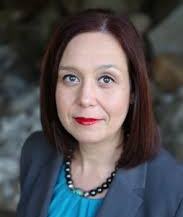 Jodie Graber (Vice President) After feeling inspired by multiple Diversionary Theatre productions, Jodie was honored to join the board in December 2016. She has over sixteen years of marketing and development experience, which she gained at various non-profits and theatres including: Arizona Theatre Company, Arizona Broadway Theatre, and San Diego Repertory Theatre.  In addition, she helped open the NHL Phoenix Coyotes arena.  She is currently the Director of Women's Philanthropy for the Jewish Federation of San Diego County.  Jodie studied humanities at Tel Aviv University.  Jodie and her husband, Matt, are avid arts enthusiasts and moved to San Diego in early 2015.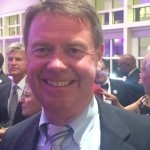 Jerry Hicks (Treasurer) was elected to the board in March of 2015.  He retired in August of 2013 as CFO of North Island Credit Union after 18 years.  He previously served as Manager of the Financial Department of San Diego Trust & Savings Bank for 13 years.  He has been a CPA for 37 years.  He has been a theater enthusiast for many years and has enjoyed Diversionary productions since its inception.  Supporting the Diversionary Theater and its a unique role in our community is an incredible opportunity.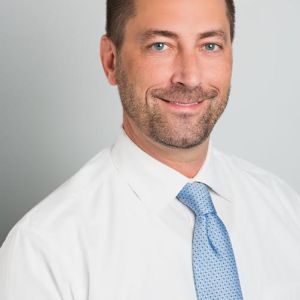 Dr. Christopher Wixom (Secretary) was elected to the Board in March of 2015.  He is a surgical pathologist and is the President and CEO of Analytic Pathology Medical Group/Pacific Rim Laboratory in San Diego.  He has been involved with the theatre in many capacities over the years as an actor, playwright, and avid enthusiast. Christopher looks forward to supporting Diversionary as it continues to provoke thought, ideation, and social change.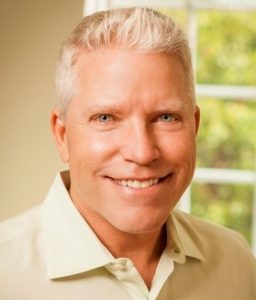 Tom Abbas (Trustee) Tom is a native San Diegan and a 1984 graduate of San Diego State University with a degree in Accounting. He is a Certified Public Accountant and has been a partner with Abbas, Jenson, & Cundari for the past 30 years. He has served on the board of directors for several local non-profit organizations including Special Delivery San Diego, America's Finest City Softball League and the Greater San Diego Business Association Charitable Foundation.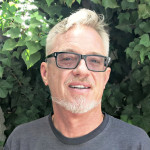 Brian Corrigan (Trustee) was elected to the Board in 2013. He is a local property manager and 25-year resident of San Diego. In addition to his work with Diversionary, he is a supporter of the San Diego Art Institute and volunteers at the AIDS Foundation. He is a part-time resident in Palm Springs.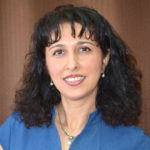 Roxanne Govari (Trustee) is a long time resident of University Heights, a Real Estate Broker and an Entrepreneur. She moved to San Diego in 1999 and soon after started Soltan Banoo Restaurant with her sister and mother on Park Blvd. In the next few years, Roxanne got married, had her son Alex and daughter Simona, and started her own real estate business. This year her office, Pemberley Realty and Property Management celebrates a decade on Park Blvd, a block down from Diversionary Theatre. Roxanne and her family have been supportive members of the Diversionary community since 2000 and she is honored to be the newest trustee.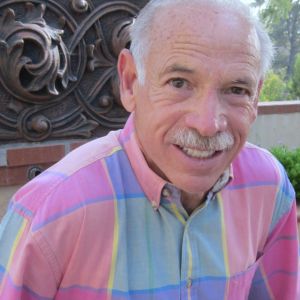 Rob Granat (Trustee) was elected to the board in January 2015. Rob holds a B.A. from the University of Pennsylvania-Philadelphia and two MBA's from Columbia University-NYC.  His work experience has been in the travel industry; first as a marketing analyst for TWA and then Eastern Airlines; then chiefly in the cruise industry – marketing and sales.  He retired in 2003 as Vice President of INTRAV; a tour operator offering private jet tours, riverboat cruises in Europe; upscale tours all over the world and four small expedition ships cruising from the Arctic to the Antarctic and all the oceans in between.  Since 2003 he does some outside sales for Ft. Worth travel agency Cruises Etc and hosts the consortium to which he and partner Al belong on luxury ships with Regent, Crystal, & Seabourn.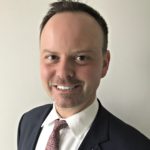 Jay Henslee (Trustee) is originally from Northern California, but has enjoyed calling San Diego home for the past six years. Jay attended Chico State University with a major in marketing and sales. He is currently a Vice President, District Manager for U.S. Bank, having spent the past 11 years in various roles throughout California. He was a recipient of the "40 under 40" award in Sacramento given by the Business Journal, and was instrumental in expanding the U.S. Bank retail market in Northern and Southern California. Jay is heavily involved with a number of local non-profit organizations, and is on the Board of Directors for Rebuilding Together San Diego and City Ballet of San Diego.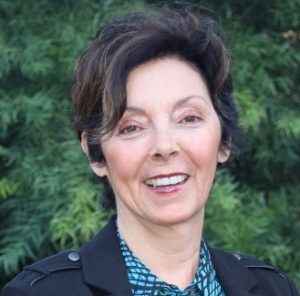 Colleen  Kendall (Trustee) earned a BFA in Speech & Theatre from Rowan University and worked in advertising and television production in New York before pursuing entrepreneurial opportunities. She co-founded an R&D company in photographically personalized giftware. Among other products, the firm developed and patented family entertainment equipment—at the time cutting edge—that made "customized picture postcards with the consumer's image in a choice of site-specific backgrounds," which was installed internationally. After an early retirement, Colleen qualified for her SAG-AFTRA cards and performed in commercials, industrial films, episodes of Renegade (Stu Segall Productions), and at San Diego theatres including Moonlight, Starlight…and Diversionary where she appeared in Coming Soon, Small Town Confidential, and both the original production and revival of 10% Revue. While in her acting career, she accepted her biggest role: Financial Consultant at Smith Barney. After another early retirement, Colleen completed a Copyediting Certificate program at UCSD and has over fourteen years of experience in corporate writing and editing and creative writing. She and her wife Georgia Griffiths—a former Diversionary trustee—married four years ago on their twentieth anniversary as a couple. The two are active volunteers for Angel Flight West (Georgia as pilot and Colleen as co-pilot), a nonprofit organization that arranges free, non-emergency air travel for children and adults with serious medical conditions and other compelling needs.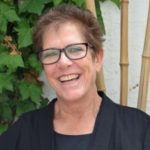 Kathleen Kuttler (Trustee) was born in Iowa and raised in Denver, Colorado. She has lived in California for 23 years. She recently retired from the UCSD Health System as a Critical Care Nurse. Kathleen has been an active member of the Benevolent and Protective Order of the Elks in San Diego and served in her lodge's highest position, Exalted Ruler, from 2010 – 2011. She currently serves as the District Chair of the Elk's Youth Drug Awareness program and is an ad hoc member of the Advisory Committee of the Camarena Educational Foundation (Founders of the Red Ribbon Campaign.) Kathleen has loved theatre and dance since she was a young girl and has parlayed her dancing ability into being a well skilled bowler, often winning at regional bowling competitions.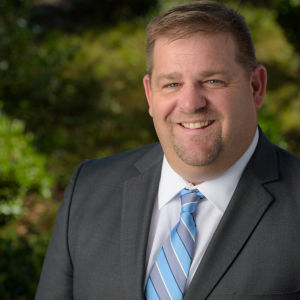 Todd Nelms (Trustee) was elected to the Board of Trustees in July 2012.  He served as Treasurer in 2013 until he was elected as President in June 2014.  During the Executive Artistic Director search he was appointed as the acting Executive Artistic Director from October 2013 through November 2014.   He retired from the Military after 22 years  as a Naval Supply Officer serving  four submarines and one amphibious air craft carrier .  He has served on the boards of San Diego Tennis Federation and San Diego American Flag Football League.  He is a member of the San Diego's Corporate Social Responsibility Roundtable. He is currently a Doctorate Candidate in Business Administration and expects to graduate in Summer 2015.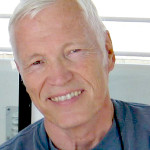 Darrell Netherton (Trustee) is a long time patron of Diversionary and was elected to the Board in July 2012. He is a retired attorney, and worked with various U.S. Government branches for over 30 years, including the US House of Representatives, Federal Aviation Administration and US Merit Systems Protection Board. Darrell holds a Juris Doctorate from American University's Washington College of Law and is a member of the Iowa, District of Columbia, & US Supreme Court Bars.  He has served on numerous other non-profit boards, including the Associates Board of Wolf Trap National Park for the Performing Arts in Vienna, Virginia. Darrell and his partner of 35 years, Robert, share a love for the theatre; they live in North Park.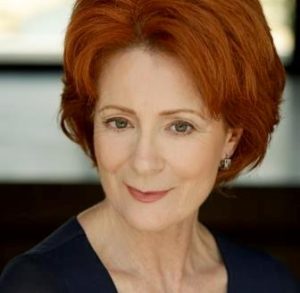 Rosina Reynolds (Artistic Trustee) has been a part of the San Diego theatre community since 1978. Originally from London England, she arrived in San Diego after some wild adventurous travels, including crewing on boats in the West Indies and culminating in a diving expedition in Panama, searching for Sir Francis Drake's coffin. They didn't find the coffin but she did find her husband, Rojo. Once in San Diego, Rosina worked extensively as an actor, director and teacher. She is a six-time recipient of the San Diego Critics' Circles Craig Noel Award for both acting and directing, including Outstanding Lead Performance in a play for Amanda Wingfield in Cygnet Theatre's production of The Glass Menagerie, Vivian Bearing in North Coast Rep's Wit, and outstanding solo performances for both Golda's Balcony at New Village Arts and Shirley Valentine for Renaissance Theatre. She has performed in regional theatre at Theatreworks in Palo Alto and San Jose Rep and apart from a 5 year stay in L.A. where she had roles at the Ahmanson Theatre and various roles in T.V. including a stint on "General Hospital", San Diego has been her home. Rosina is also the founding Artistic Director of the Chequamagon Children's Theatre, now in its 30th year in Rojo's home state of Wisconsin. She is a proud card carrying member of Actors Equity. The Diversionary Theatre has always meant a great deal to her, having directed 11 productions for the theatre and she is honored to be invited onto the Board as an Artistic Trustee.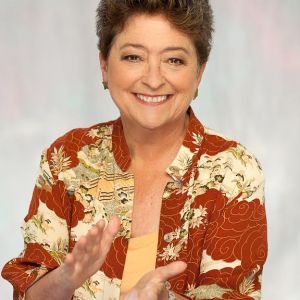 Allison Rossett (Trustee) After 40 years as a university professor, Dr. Allison Rossett is now Professor Emerita of Educational Technology at San Diego State University.  She currently consults to government agencies and corporations in workplace learning and technology-based systems working on topics as diverse as development for the people who do software sales, provide advice on retirement decisions, transport animals at the zoo, and secure a crime scene. Once a New Yorker, now for many decades a happy San Diegan, Allison is a member of the Defense Acquisition University Board of Visitors, the Arcadia University Board of Trustees, and Diversionary's Board, as of April, 2016. Allison is a member of the TRAINING HRD Hall of Fame and was recognized by ATD for a remarkable career of contributions to workplace learning and instructional technology. Allison also received the International Society for Performance Improvement's highest award, Member for Life and CLO's equivalent, the Norm Kamikow award. Allison is most proud of her very, very, very long relationship with Sue Reynolds, CEO of Community HousingWorks.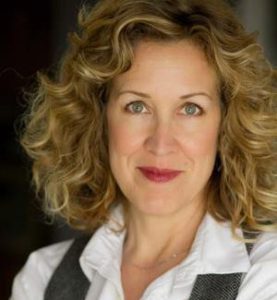 Shana Wride (Artistic Trustee) Recipient of the 2017 Fritz Klein Artist Award. Seen at Diversionary in 2.5 Minute Ride, Baby with the Bathwater, The Further Adventures of Hedda Gabler, Next Fall and A Late Snow. Other acting credits include- Faded Glory and Broken Glass (North Coast Repertory Theatre); Much Ado About Nothing (Intrepid Theatre); Private Lives (Cygnet Theatre); Women Who Steal, A Christmas Carol, Suds, Working, Six Women with Brain Death (San Diego Repertory Theatre); A Midsummer Night's Dream, Twelfth Night, Merry Wives of Windsor (Shakespeare Festival Los Angeles); Indoor/Outdoor (The Colony Theatre); Macbeth, Fen, Wooden Breeks, Measure for Measure (Open Fist Theatre); Heidi Chronicles and Lips Together, Teeth Apart (Gaslamp Theatre); Henry IV Parts 1 & 2, Love's Labor's Lost (Idaho Shakespeare Festival); New, Shadowy Waters, No Time Like The Present (Sledgehammer Theatre). Directing credits include: The Whale, Mistakes Were Made (Cygnet Theatre), Walter Cronkite is Dead (San Diego Repertory Theatre), Boys & Girls and Anita Bryant Died for Your Sins (Diversionary Theatre), Or (Moxie Theatre) and Who's Afraid of Virginia Woolf? (Compass Theatre). She co-hosted the nationally syndicated radio show, "Women Aloud" with actor/comedienne Mo Gaffney.
HONORARY BOARD OF TRUSTEES
Susan Atkins-Weathers 
Larry Baza
Jonathan Dunn-Rankin*
Stanley Lewis
Andrea Villa