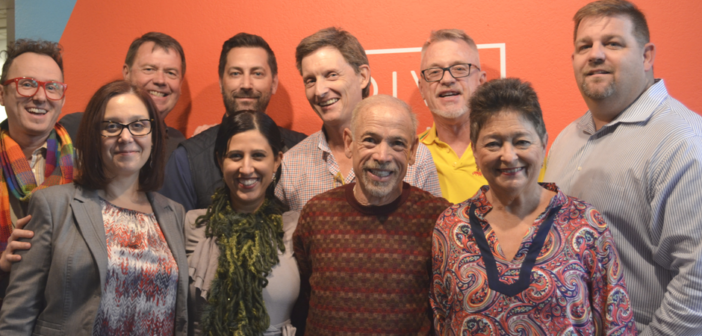 Board
BOARD OF TRUSTEES
as of January 2017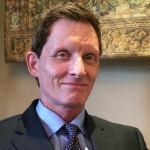 Scott Williford (President) was elected to the Board in July 2014 and brings a  perspective as a 20-year patron of the Diversionary Theatre, as well as a diverse business experience background across many industries in San Diego since 1982. Scott is currently Products and Services manager at SDG&E, and has extensive experience in customer relationship strategies, product marketing and analytics in Aerospace, Technology Research, Software, Banking and Utilities industries. He was a pioneer in LGBT tennis organizations in the 1980's and 1990's, serving as Board President for the San Diego Tennis Federation (SDTF) for seven  years and later founded the international Gay and Lesbian Tennis Alliance (GLTA).  Scott received his B.S. in Mechanical Engineering at UC Davis and an MBA in Finance from San Diego State University. He and his partner of 14 years, Grant Reeder, are avid world travelers and arts enthusiasts.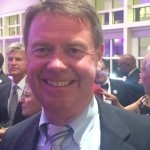 Jerry Hicks (Treasurer) was elected to the board in March of 2015.  He retired in August of 2013 as CFO of North Island Credit Union after 18 years.  He previously served as Manager of the Financial Department of San Diego Trust & Savings Bank for 13 years.  He has been a CPA for 37 years.  He has been a theater enthusiast for many years and has enjoyed Diversionary productions since its inception.  Supporting the Diversionary Theater and its a unique role in our community is an incredible opportunity.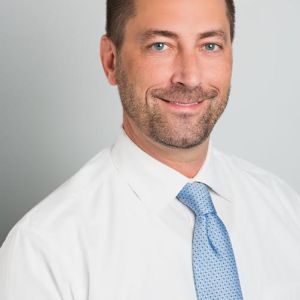 Dr. Christopher Wixom (Secretary) was elected to the Board in March of 2015.  He is a surgical pathologist and is the President and CEO of Analytic Pathology Medical Group/Pacific Rim Laboratory in San Diego.  He has been involved with the theatre in many capacities over the years as an actor, playwright, and avid enthusiast. Christopher looks forward to supporting Diversionary as it continues to provoke thought, ideation, and social change.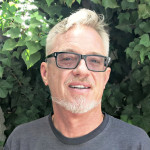 Brian Corrigan (Trustee) was elected to the Board in 2013. He is a local property manager and 25-year resident of San Diego. In addition to his work with Diversionary, he is a supporter of the San Diego Art Institute and volunteers at the AIDS Foundation. He is a part-time resident in Palm Springs.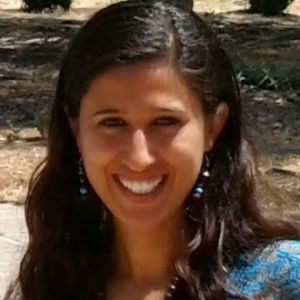 Sanam Govari (Trustee) is a local business owner and entrepreneur.  She and her family started Soltan Banoo Restaurant, one of the first businesses on now Park Blvd restaurant row.  She also invests and sells real estate with her sister at Pemberley Realty.  She balances her business life with her spiritual practice which includes teaching yoga.  Sanam has been a longtime friend and supporter of Diversionary for nearly two decades.  She lives in University Heights with her cats and dog.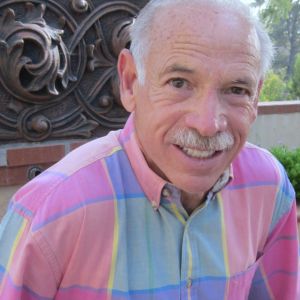 Rob Granat (Trustee) was elected to the board in January 2015. Rob holds a B.A. from the University of Pennsylvania-Philadelphia and two MBA's from Columbia University-NYC.  His work experience has been in the travel industry; first as a marketing analyst for TWA and then Eastern Airlines; then chiefly in the cruise industry – marketing and sales.  He retired in 2003 as Vice President of INTRAV; a tour operator offering private jet tours, riverboat cruises in Europe; upscale tours all over the world and four small expedition ships cruising from the Arctic to the Antarctic and all the oceans in between.  Since 2003 he does some outside sales for Ft. Worth travel agency Cruises Etc and hosts the consortium to which he and partner Al belong on luxury ships with Regent, Crystal, & Seabourn.
Jodie Graber (Trustee) After feeling inspired by multiple Diversionary Theatre productions, Jodie was honored to join the board in December 2016. She has over sixteen years of marketing and development experience, which she gained at various non-profits and theatres including: Arizona Theatre Company, Arizona Broadway Theatre, and San Diego Repertory Theatre.  In addition, she helped open the NHL Phoenix Coyotes arena.  She is currently the Director of Women's Philanthropy for the Jewish Federation of San Diego County.  Jodie studied humanities at Tel Aviv University.  Jodie and her husband, Matt, are avid arts enthusiasts and moved to San Diego in early 2015.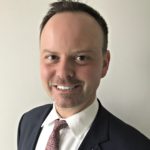 Jay Henslee (Trustee) Jay is originally from Northern California, but has enjoyed calling San Diego home for the past six years. Jay attended Chico State University with a major in marketing and sales. He is currently a Vice President, District Manager for U.S. Bank, having spent the past 11 years in various roles throughout California. He was a recipient of the "40 under 40" award in Sacramento given by the Business Journal, and was instrumental in expanding the U.S. Bank retail market in Northern and Southern California. Jay is heavily involved with a number of local non-profit organizations, and is on the Board of Directors for Rebuilding Together San Diego and City Ballet of San Diego.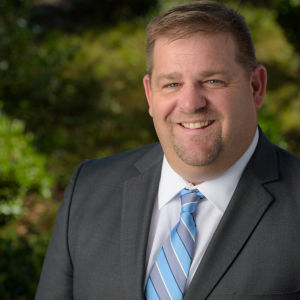 Todd Nelms (Trustee) was elected to the Board of Trustees in July 2012.  He served as Treasurer in 2013 until he was elected as President in June 2014.  During the Executive Artistic Director search he was appointed as the acting Executive Artistic Director from October 2013 through November 2014.   He retired from the Military after 22 years  as a Naval Supply Officer serving  four submarines and one amphibious air craft carrier .  He has served on the boards of San Diego Tennis Federation and San Diego American Flag Football League.  He is a member of the San Diego's Corporate Social Responsibility Roundtable. He is currently a Doctorate Candidate in Business Administration and expects to graduate in Summer 2015.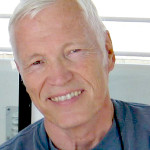 Darrell Netherton (Trustee) is a long time patron of Diversionary and was elected to the Board in July 2012. He is a retired attorney, and worked with various U.S. Government branches for over 30 years, including the US House of Representatives, Federal Aviation Administration and US Merit Systems Protection Board. Darrell holds a Juris Doctorate from American University's Washington College of Law and is a member of the Iowa, District of Columbia, & US Supreme Court Bars.  He has served on numerous other non-profit boards, including the Associates Board of Wolf Trap National Park for the Performing Arts in Vienna, Virginia. Darrell and his partner of 35 years, Robert, share a love for the theatre; they live in North Park.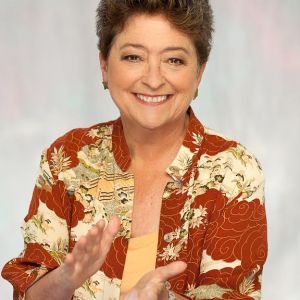 Allison Rossett (Trustee) After 40 years as a university professor, Dr. Allison Rossett is now Professor Emerita of Educational Technology at San Diego State University.  She currently consults to government agencies and corporations in workplace learning and technology-based systems working on topics as diverse as development for the people who do software sales, provide advice on retirement decisions, transport animals at the zoo, and secure a crime scene. Once a New Yorker, now for many decades a happy San Diegan, Allison is a member of the Defense Acquisition University Board of Visitors, the Arcadia University Board of Trustees, and Diversionary's Board, as of April, 2016. Allison is a member of the TRAINING HRD Hall of Fame and was recognized by ATD for a remarkable career of contributions to workplace learning and instructional technology. Allison also received the International Society for Performance Improvement's highest award, Member for Life and CLO's equivalent, the Norm Kamikow award. Allison is most proud of her very, very, very long relationship with Sue Reynolds, CEO of Community HousingWorks.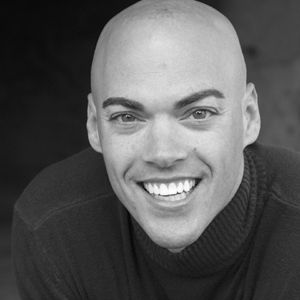 Dean Rutherford (Trustee) Dean was elected to the board in January, 2010.  He has been a Television Producer in the entertainment industry for the past 15 years.  Dean spent the early part of his career as the Director of Live Events for Barry Manilow's entertainment company, Stiletto Entertainment.   Where he was responsible for producing more than 90 stage and concert projects for clients from all over the world.   Dean then move to television as a part of producing team of the hit Fox and E! Entertainment reality series:  The Simple Life, (starring Paris Hilton and Nicole Richie).   Dean continues to create and produce for TV and stage for the world's top entertainment brands including MTV, E! Entertainment Television, VH1, Fox Television, Oxygen Network, TLC, 20th Century Fox Television, Sony Television, ABC, CBS, NBC, HBO, Showtime, A&E, Bravo, Holland America, Celebrity Cruises.   Dean and his partner of 7 years Dr. Dennis Mayer are avid and longtime supporters of the arts as:  Presidents Club Members/Sponsors with Broadway San Diego,  Partner with a Player and Virtuoso Circle at The San Diego Symphony and Angels level donors and Season Sponsors of the Diversionary Theatre.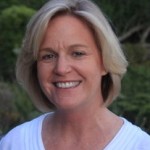 Theresa Schaub (Trustee) Theresa was elected to the board in June of 2016. She has over 15 years of experience in marketing, sales, and product commercialization within the life sciences and biotechnology industry. Theresa currently works at DiscoverX, where she serves as the Senior Vice President of Commercial Operations, overseeing all aspects of commercial strategy, global marketing, corporate brand, marketing communications, new product development launch, and lifecycle management.  She holds a B.A. in Chemistry from Chapman University and an M.B.A. from the University of Redlands in Global Business and Marketing. She lives in Lake Hodges with her partner Stella Redpath, their three children, and two dogs.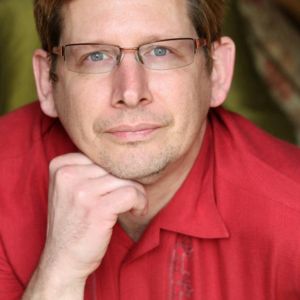 Peter Herman (Artistic Trustee) is known in San Diego as a triple threat having extensive knowledge, experience and design skills in wig/makeup design, costume design, and costume construction. He grew up in the Midwest where his mother was a tailor and taught him many of the sewing skills he utilizes today. He pursued a degree in art education, but found his love for theater kept leading him to design costumes for many of the college produced operas and musicals. Through his contacts he was offered the opportunity to work for foursummers with the Santa Fe Opera as an apprentice and costume technician.Working with professionals from all over the US he was able to master skills in tailoring, millinery, and wig construction. It was through his contacts at Santa Fe that he was referred to the Old Globe Theater where he took on work as a cutter/draper and wig maker. After two seasons at the Globe, Peter chose to make San Diego his home. One of the first theaters to offer him design work was Diversionary Theater for their 1998 production of "The Rocky Horror Show." This has lead him to design work in either costumes or wigs for over 30 shows for Diversionary. Peter has also been sought out by prestigious theaters including Cygnet Theater, The San Diego Rep, North Coast Rep, Starlight, The San Diego Opera, Lambs Players, and the Moonlight Theatre as wig designer, with many of the those theaters concurrently using him as their resident designer. He estimates he has designed over 175 show in San Diego.In 2000, San Diego State University created a staff position for costume, wig and makeup technician to be able to hire Peter to use his skills on department productions as well as teach and train students in wig construction and design, makeup design, and costume construction.Peter has been fortunate to design work for several prominent entertainment parks as well as independent films and television. Recently Los Angeles has been seeking him out for design work resulting in a 2016 StageSceneLA Scenie award in wig design.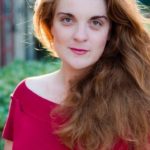 Kim Strassburger (Artistic Trustee) is honored to be joining Diversionary Theatre as a 2016 Artistic Trustee.  As a director, actor, dramaturg, and ally of the LGBTQ community in San Diego, she is excited to be working with San Diego's champion of the LGBTQ artistic voice in San Diego. Kim is the Associate Artistic Director of Ion Theatre. Ion directing credits include SUNDAY IN THE PARK WITH GEORGE (with Glenn Paris), MASTER CLASS, PASSION, GREY GARDENS, GYPSY (with Claudio Raygoza), and DR. JEKYLL AND MR. HYDE. Directing credits also include GUTENBERG! THE MUSICAL! with Backyard Renaissances Theatre Company, A CIVIL WAR CHRISTMAS and A NEW BRAIN with Diversionary Theatre as well as Edward Albee's SEASCAPE with New Village Arts. She has also worked with Sledgehammer Theatre (Associate Artist), North Coast Repertory Theatre, and Cygnet Theatre among other San Diego theatres. Kim was the recipient of a National Artist Teacher Fellowship that funded her study at the London Academy of Music and Dramatic Art (LAMDA) in 2013. In 2014, Kim also became a member of Lincoln Center Theater's Directors Lab. In addition to her professional work, Kim teaches at the Coronado School of the Arts and has directed there, most recently, A PIECE OF MY HEART.
HONORARY BOARD OF TRUSTEES

Susan Atkins-Weathers 

Larry Baza

Jonathan Dunn-Rankin*

Stanley Lewis

Andrea Villa