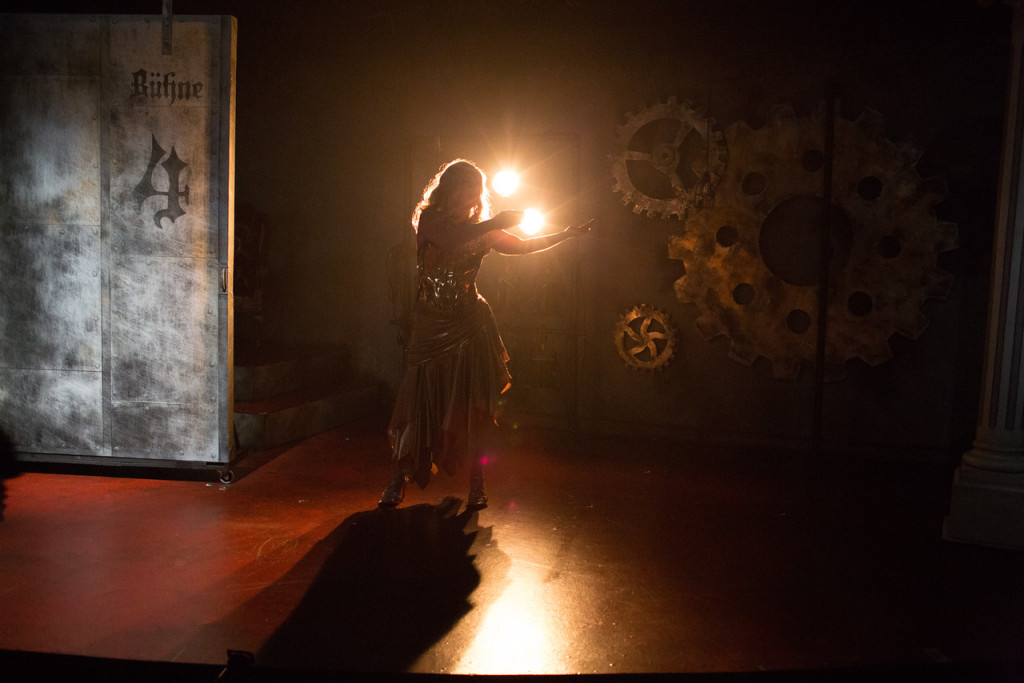 Subscribe to our mailing list

Lizard Boy

Book, Music and Lyrics by Justin Huerta

Directed by Brandon Ivie

Part graphic novel. Part musical horror tale. Part Lizard. Part Boy. From its acclaimed production in Seattle comes a radically original musical that will set San Diego ablaze. Legend has it that from the ashes of Mount St. Helens emerged a monster with mysterious powers that changed one boy's life forever. Freak or hero? Trevor better find out before it's too late. This indie­folk­rock­concert­coming­of­age­love­story about the power of individuality will shatter your notions of what a musical can be!

All roles in Lizard Boy have been cast.

---

The Mystery of Love and Sex

By Bathsheba Doran

Directed by Matt M. Morrow

As Charlotte and Jonny tumble into their twenties confronting the mysteries of their own bodies and desires, Charlotte's parents face their own perceptions about love and happiness. Traversing years, shifting relationships and unexpected outcomes, this provocative Southern Gothic romantic comedy peeks behind the curtain of sexuality and race to illuminate secrets of the heart and the fabric of a family.

Charlotte (female, 20s)- Caucasian- The daughter of Howard and Lucinda. Fiercely intelligent, articulate and funny, she is both emotionally spiky and fragile, combative and needy. Being in a relationship with her, whether familial, romantic or platonic is an intense experience and not always easy. She is insistent and demanding, yet your heart goes out to her. She is relentless and rigorous in her pursuit of her identity and her place in the world.

 Jonny (male, 20s)- African American- Close childhood friend of Charlotte. Not only did they grow up next door to one another, they end up going to the same college and then moving in together after college as he gets his Masters at Georgetown in English literature. A bit of an outsider who feels like he doesn't fit in. Highly intelligent, very sensitive, articulate, but emotionally hidden. A young man with secrets, who has spent much of his life afraid to reveal his true self.

Howard (male, 40s/50s)- Caucasian/Jewish- Very successful crime novelist, who feels he has never written the great American opus he has inside him, Howard is a frustrated, brilliant, witty, egocentric, relentlessly charismatic and intellectual man. He's committed to his family and feels responsible for both his daughter's mental and emotional health which he considers fragile, but emotionally neglectful of his wife. Born to an Orthodox Jewish Family in Brooklyn, educated at Yale, Howard is a transplant to the American South where he alternately revels in and resents his outsider status.

Lucinda (female, 40s/50s)- Caucasian- The most desired girl at Yale 25 years ago–a free spirited, blue-blooded Southern beauty–Lucinda made a maverick choice in husband. Twenty-something after her marriage, her spirit and emotional life has been strained and neglected. Her coping mechanisms include self-medication via cigarettes and wine, a bitter wit, and a steely exterior protecting a damaged and private woman inside. As Lucinda's daughter starts to fight for her own emotional independence, Lucinda finds herself going on an unexpected and equally insistent journey of self-discovery and the girl she used to be starts to re-emerge.

Howard's Father (male, 60s/70s)- Caucasian. Conservative and hard.

---

2.5 Minute Ride

By Lisa Kron

Directed by Rosina Reynolds

Returning to San Diego for the first time since its celebrated World Premiere, this inventive solo show is a roller coaster adventure through the playwright's family album, focusing on her relationship with her Father, a Holocaust survivor. Swirling through three disparate yet strikingly resonant experiences of a trip to Auschwitz, a Brooklyn wedding and an annual outing to an Ohio Amusement Park, a disarming story emerges about the ties that bind a family and a compelling portrait of a honorable man.

All roles in 2.5 Minute Ride have been cast.

---

Well

By Lisa Kron

Directed by Kym Pappas

This pioneering Broadway comedy begins as a reverent study of the playwright's chronically ill Mom and her extraordinary ability to heal a racially divided community despite her inability to make herself well. But when the playwright's carefully crafted characters start having opinions of their own, theatrical hell breaks loose threatening to unravel the entire story. This uproariously funny and magical memoir reveals how we heal ourselves is not always the best medicine for those we love.

Lisa Kron (female, 30s/40s)- Caucasian- New York Performance artist writing a play NOT about herself. Funny and spirited. Intelligent and ambitious. Not afraid to take risks, but loves to worry. A bit neurotic but charmingly so.

Ann Kron (female, 60s/70s)- Caucasian- Midwestern housewife. Lethargic and in pain, yet surprisingly vibrant when she needs to be. Incredibly intelligent and intuitive. Warm and funny.

Ensemble: A group of actors Lisa has hired to be in the play. They are designated here as A, B, C, and D, but should be referred to throughout the play by their actual names. As the "intended play" unravels and their "rehearsed" scenes are interrupted, we see that these "real people" have to grapple with the unexpected events onstage.

A (female, 30s/40s)- Caucasian- Plays Joy, Dottie, and herself. Quirky.

 B (female, 30s/40s)- African-American- Plays Lori Jones, Kay, Mrs. Price, Cynthia, and herself. Strong and comfortable being off beat.

 C (male, 20s-50s)- African-American- Plays Jim Richardson, Nurse 2, Little Oscar, Big Oscar, and himself. Strong and comfortable being off beat.

 D (male, 20s-50s)- Caucasian- Plays Howard Norris, Head Nurse, and himself. Quirky.

---

Ballast

By Georgette Kelly

Directed by Matt M. Morrow

How do we become who we are? In an investigation of identification and intimacy, Ballast intertwines the story of two relationships between trans and cisgender partners as they grapple with the stranger they find across the dinner table and in the mirror. This cutting­edge new play skydives into personal identity, navigating intricate dreamscapes to explore how gender shapes our spirituality, desires and destiny.

All roles are open to actors of any race/ethnicity.

Grace (trans mtf, 20s-40s)- Her name is part of her identity. She is a woman of faith and deep spirituality, being a Pastor. Also open minded, seeking identification in her new life. There is a loneliness to her that she seeks to reconcile. Suffers from nightmares that her community will reject her.

Zoe (female, 20s-40s)- Challenged yet smart and capable. Grappliung with her husband's recent transition from Male t Female. She is devoted but her devotion is starting to wane. Yearns for freedom from her worldly problems and dreams of taking flying lessons.

Xavier (trans ftm, late teens-early 20s)-  Emotionally a wreck but intelligent. Attempting to transition from Female to Male but suffers judgement and condemnation from his mother. Cuts himself as a source of relief. Seeks support and comfort in Savannah. Suffers from nightmares where his identity is turning against him.

Savannah (female, late teens-early 20s)- Tough as nails and just as sharp. A bit of a rebel without a cause. Attractive and savvy, and not afraid to take what she wants. Brave enough for both she and Xavier. Embraces her eccentric dreams and her evolving relationship with Xavier.

Maureen/Woman/Little Boy (female, 20s-60s)- Can be maternal and overbearing and a youthful shit. Charactery.

Instructor/Figment/Tilly (male, 20s-30s)- Eccentric and whimsical. Fun and extravagant.

Bishop/Ruth/Mrs. Grabowski (female, 40s-60s)- Presence and strength to spare. A bold woman who has a huge heart and therefore secretly fragile.

Diversionary Theatre is seeking Actors for the 2016/2017 Season.

Friday, June 10th, 6p to 9p

& Saturday, June 11th, 6p to 10p

All Auditions will be held at Diversionary Theatre, 4545 Park Blvd.

To schedule an appointment, please fill out this form. We will reply with further details and an assigned 5-minute audition slot by Wednesday, June 8th honoring requests as best we can.

For the Audition:

Please bring a headshot and resume and be familiar with the shows and the roles that you are interested in auditioning for.

Please prepare two contrasting monologues, which should not exceed four minutes combined. (Please note that the musical in our season has already been cast. No musical audition is required and no accompanist will be present.)

Please be aware that we may have to cut you short for time's sake if you exceed four minutes.

If you are unable to attend the open call, but are interested in being seen for productions in our upcoming season, please email casting@diversionary.org, indicating which roles / shows your would like to be considered for and attaching a pdf of your headshot and resume. This will not guarantee you a spot at the callbacks, but we will take your submission into consideration.

Callbacks will be held at later dates TBA.

Sides will be provided.

If you have any questions or concerns, please email casting@diversionary.org.