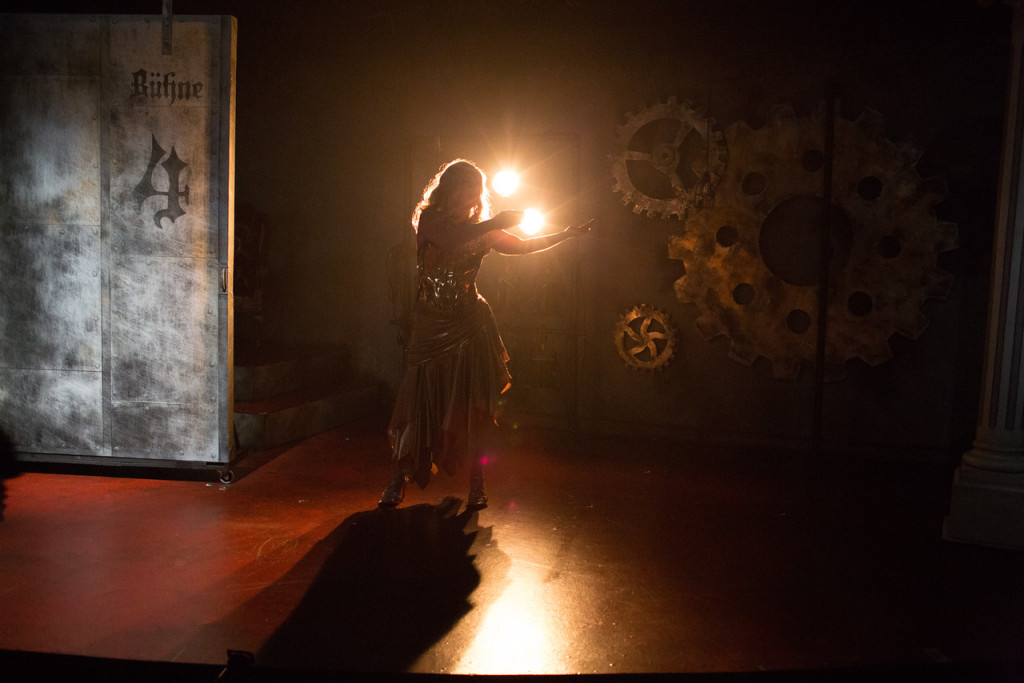 Subscribe to our Auditions Mailing List

ALL ROLES FOR THE 2017/18 SEASON ARE CURRENTLY CAST

Please see the show information and cast breakdown for information on which specific roles we are seeking actors for. The open call will take place on Tuesday & Wednesday, July 11 & 12 at Diversionary Theatre.

Each actor will be given a four-minute slot. You will be asked to perform two contrasting monologues that should not exceed four minutes combined, or, if you would like to be considered for the musical, one monologue and one a capella selection that should not exceed four minutes combined.

Please fill out the online form that can be found at the following link:

Diversionary Audition Form Link

Please select your first and second choice for hour-long blocks of time in which you are available to have your four-minute audition scheduled. We will do our best to accommodate you and will respond to you with an email when auditions have been scheduled. Submitting a response does not guarantee you an audition time. Thanks so much and we can't wait to see your work!

Homos, or Everyone in America

by Jordan Seavey

Directed by Matt M. Morrow

Rehearsals-   08.15.17 – 09.08.17

Tech-              09.09.17 – 09.10.17

Dress-            09.12.17 – 09.13.17

Previews-      09.14.17 – 09.22.17

Opening-       09.23.17

Run-               09.24.17 – 10.15.17

All roles in Homos, or Everyone in America have been cast.

 

The Moors

By Jen Silverman

Directed by Lisa Berger

All roles in The Moors have been cast.

By Hansol Jung

Directed by Jacole Kitchen

Rehearsals-   12.18.17 – 01.19.18

Tech-              01.20.18 – 01.21.18

Dress-            01.23.18 – 01.24.18

Previews-      01.25.18 – 02.02.18

Opening-       02.03.18

Run-               02.04.18 – 02.25.18

While abroad, Chris, the spirited daughter of an American missionary, falls head-over-heels in love with a local teenage girl in Northern Uganda. Late at night on the eve of the millennium, they secretly meet in a church to exchange vows and plot their escape. But when the civil war outside invades their fragile union, the course of Chris' life is changed forever. Confronting the religious and cultural roots of intolerance, this modern day parable explores America's relationship with Africa, and the human capacity for forgiveness.

Chris (female, plays 16 & 30)- any ethnicity- The gay daughter of Missionaries, ready to run away with her Ugandan lover to escape her parent's intolerance; she is fierce, naïve, in the height of romance and dreaminess, has never really had to face danger; when she returns to Uganda 15 years later she has lost her naiveté, but she is still as fierce and is now deeply angry; no accent, must have a strong "American" quality.

Adiel / Ruth (female, 16 / 29)- African-American- A woman from Uganda; Adiel knows how to protect herself from the soldiers until she lets her guard down for a minute. As Ruth she is a woman of faith who wants to see her husband and the congregation he leads find forgiveness for all people. Both characters have enormous warmth and heart and a very strong spine. Adiel speaks with a Luo dialect. Ruth speaks with a Bugandan dialect.

Pika / Francis (male, 13 / 22)- African-American – A Ugandan boy-soldier who has been forced to perform atrocities, he is looking to escape but cannot forgive what he sees as the worst atrocity. Also plays Francis, who is a young man who has been outed and is no longer accepted in Paul's congregation. He is looking for acceptance. Both characters are open and vulnerable and use a Luo accent.

Soldier / Paul (male, 30s / 27)- African-American – A Ugandan soldier who happens on Adiel and forces himself on her. Doubles as Paul, a minister who has taken over the church abandoned by Chris' family when they fled the country. Married to Ruth, he deeply believes in his mission but cannot allow Francis to be part of it. He is a leader, has gravitas, power, and honesty but some part of him is also tender and loving. Speaks with a Luo accent.

By Philip Dawkins

Directed by Jonathan L. Green

Rehearsals-   02.13.18 – 03.09.18

Tech-              03.10.18 – 03.11.18

Dress-            03.13.18 – 03.14.18

Previews-      03.15.18 – 03.23.18

Opening-       03.24.18

Run-               03.25.18 – 04.15.18

Once upon a time in 1955, a magical kingdom was built on the founding principles of dreams, American idealism, and our wildest hopes. Eight years later, a quintessential American family reeling from the loss of their King embarks on a quest for restoration and deliverance in this kingdom. Flash forward 50 years and their expedition is brought to dazzling life in an effort to understand one's place in family, the American way, and whether happiness is truly a place where dreams come true.

This one-person show is open to actors of any gender, background, or ethnicity.

The Loneliest Girl in the World

Book and lyrics by Gordon Leary

Music by Julia Meinwald

Directed by Matt M. Morrow

Rehearsals-   04.24.18 – 05.16.18

Tech-              05.17.18 – 05.20.18

Dress-            05.22.18 – 05.23.18

Previews-      05.24.18 – 06.01.18

Opening-       06.02.18

Run-               06.03.18 – 07.01.18

Following the life and evolution of Anita Bryant and her biggest fan, Tommy, The Loneliest Girl in the World magically charts the emergence of the gay rights movement on urgently intimate terms. By turns delightful and provocative, this inspiring new musical is a reminder of a battle yet won, the purpose of pie, and the power of an individual voice.

The roles of Anita Bryant and Tommy have been cast.

Ensemble: We are casting an ensemble of four, who will play all the other people populating the world of the play including roles listed below and various housewives, protestors, reporters, and news anchors. Performers should be versatile actors and strong movers. Vocal ranges are indicated below.

Man 1 (male, 30s/40s)- Full, no-nonsense baritenor, B-G- Plays Bob Green (Anita's husband and former DJ), Bert Parks, Sister Dorothy (a teacher), Dinah Shore, and Ron Magers (TV anchorman). 

Man 2 (male, 20s)- Rich tenor, C-Ab- Plays Joanne McDonald (Miss Iowa), Dick Clark, Alan (Tommy's classmate), Record Store Lady, Kyle (a young gay man), and Bob Hope.

Woman 1 (female, 30s-40s)- Warm mezzo, G-E- Plays Kay (Tommy's mother), Sharon (Tommy's classmate), Johnny Carson, Lawrence Welk, and Tammy Faye Bakker.

Woman 2 (female, 20s)- Clear soprano, A-F- Mary Ann Mobley (Miss Mississippi), Sandra (Anita's younger sister), Lisa (Tommy's classmate), Joe Carlton (record executive), Koreen (an activist), and Phil Donahue.