Diversionary's NEW Artist Ally Program allows you to directly impact the lives of our talented artists through a personal sponsorship. The work of Diversionary artists is the lifeblood of our theatre, and their commitment to excellence represents the Diversionary brand. In recognition of the significant role our artists play in the health and well-being of our theatre, it is vital that we honor their contribution.
As an Artist Ally you will receive these gratifying benefits to accompany your gift:
Your Name in the Show Program next to Your Artist's Name

Invitation to First Day of Rehearsal and Meet & Greet

10% Discount on Tickets for your Friends and Family to Your Artist's production

Behind the Scenes Tour of our Theater

A signed program by the whole cast, design team, and director

Recognition on the show's page on the Diversionary Website
Help directly support the artistic work Diversionary accomplishes and show our artists just how much we value their time, commitment and talent. Join us in supporting Diversionary Artists by becoming an Artist Ally today!
To become an Artist Ally, or if you have any questions, please reach out to Development Associate David Shorey at 619.220.6830 x104 or email david@diversionary.org
Director Ally $1,500 — Directors are the driving vision behind the entire production. They drive the collaborative process designers and actors, guiding the production to its Opening Night performance. A director is the ultimate storyteller and must be able to balance multiple skills as they analyze text, collaborate on visual elements with designers, and craft the performances of the actors. By becoming a Director Ally, you unite with Diversionary to bring the strongest artistic visionaries to tell our stories.
---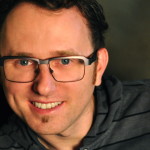 Matt Morrow (Director) Homos, or Everyone in America; The Loneliest Girl in the World
Morrow is the Excutive Artistic Director of Diversionary Theatre. Directing credits at Diversionary include the West Coast premieres of Jordan Harrison's Amazons and Their Men, Christopher Shinn's Now Or Later and Bathsheba Doran's The Mystery of Love & Sex (Best of 2016, San Diego Union Tribune). Prior to joining Diversionary, Matt was the Associate Artistic Director of City Theatre in Pittsburgh where he directed the World Premiere of South Side Stories, and the regional debuts of Charles Ives Take Me Home and Tigers Be Still. Matt has developed new work with The Sundance Theatre Lab, the Banff Centre, Page 73, PlayPenn, ACT, and CTG among others.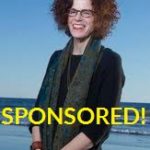 Lisa Berger (Director) The Moors
Sponsored by: Bill McClain & Bob Leyh
Lisa Berger is a director and teacher. Her San Diego directing credits include The Car Plays: We Wait (LaJolla Playhouse, Moving Arts), The Whale (reading) and Paper Cities (La Jolla Playhouse), Anatomy of Gray, Eurydice,and A Streetcar Named Desire (University of San Diego), The Collector (Animal Cracker Conspiracy), Righteous Exploits (So Say We All), A Behanding in Spokane (Cygnet Theatre Company), Buried Child, Simpatico, and Things We Want (New Village Arts), Killer Joe (Compass Theatre, Patté Award), Miss Julie (Stone Soup Theater), Crimes of the Heart and Anonymous (Canyon Crest Academy), Buried Child (UC San Diego), The Long Christmas Ride Home (Patté Award) and Looking for Normal (Diversionary Theatre), Handbag (Actors Alliance San Diego), The Pirates of Penzance (Lyric Opera San Diego Academy), and Islands of Repair (New York International Fringe Festival). Her additional directing credits include The House of Blue Leaves, Our Town, The Boys Next Door, Picnic, Laughing Wild,and several children's musicals for The Metropolitan Opera Guild's Creating Original Opera program. She currently teaches at Mira Costa College, City College, and University of San Diego. She is co-artistic director of MeisnerChekhov Integrated Training Studio. She received her M.F.A. in Directing from University of Montana and is a graduate of the Meisner actor intensive at The William Esper Studio.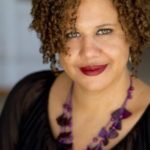 Jacole Kitchen (Director) Cardboard Piano
Jacole Kitchen is currently the Casting Director and Artistic Associate for San Diego Repertory Theatre, responsible for casting the talent in all six shows in the San Diego REP season.  Prior to coming to San Diego, Jacole spent more than six years as a Talent Agent at Kazarian/Spencer/Ruskin and Associates, specializing in professional theatre.  While with KSR, Jacole had numerous clients in Broadway shows and National Tours, including Wicked, Jersey Boys, Phantom, Lion King, Peter Pan, In The Heights and many more.  Jacole is an instructor with UCSD Extension and does private coaching and professional consultation.  She is also an avid spoken word artist and improv enthusiast.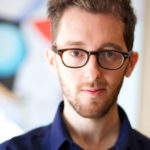 Jonathan Green (Director) The Happiest Place on Earth
Jonathan L. Green is the associate literary manager for the Goodman Theatre, where his most recent dramaturgy credits include Gloria, War Paint, and The Sign in Sidney Brustein's Window. As an administrator and director, he has worked with Lookingglass Theatre, Steppenwolf Theatre, Chicago Dramatists and Theatre Seven of Chicago, among others. Mr. Green is also the artistic director of Sideshow Theatre Company, where his recent directing credits include truth and reconciliation, The Happiest Place on Earth, and Stupid F**king Bird. He proudly serves on the board of directors of the League of Chicago Theatres.
Actor Ally $1,000 — Actors are the heart and soul of any production. Night after night they perform for audiences embodying the emotions, celebrations and struggles of the characters they portray. They often make it look so easy, and we forget about the hours and hours of rehearsal and personal time researching and memorizing lines needed to bring their characters to life. By becoming an Actor Ally, you unite with Diversionary to bring top tier talent to the stage who make you laugh and cry with them.

---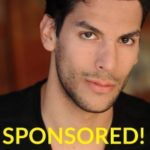 Alexander Guzman (The Academic) Homos ,or Everyone in America
Sponsored by Jodie & Matt Graber
Alex couldn't be more excited to be making his debut for Diversionary Theatre. He was recently seen in Awake and Sing at New Village Arts. Favorite acting credits include: The Normal Heart, Lydia  (ion Theatre), Seminar, The Taming of the Shrew (InnerMission Productions), The Lion in Winter (Moonlight Stage Productions), ENRON (Moxie Theatre), and Angels in America: Part 1 & 2 (Palomar College).

Andréa Agosto (Laila) Homos, or Everyone in America; (Adiel/Ruth) Cardboard Piano
Andréa Agosto is thrilled to performing at Diversionary for the first time. Hailing from Kansas City, Andréa works as an English and Drama Teacher. Her favorite credits include: The Best Goodbye (Sabina), Cell (Gwen) at Mo'olelo; You Can't Take it With You (Rheba) at Lamb's Players; Vanya and Sonia and Masha and Spike (Nina), Harriet Jacobs (Mary, U.S.), Bare (Tanya), Broke-ology (Sonia, U.S.), Flyin' West (Minnie), Mufaro's Beautiful Daughters (Manyara), Working (Maggie Holmes), Big River (Alice), High School Musical (Taylor), and Grease (Rizzo). For more information, photos and video clips, please visit: www.andreaagosto.com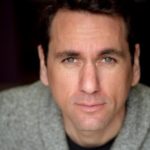 John DeCarlo (The Mastiff) The Moors
John DeCarlo is very excited to be returning to Diversionary Theater with The Moors.  John was last seen at Diversionary in Amazons and their Men and Beautiful Thing.  Elsewhere:  Perfect Arrangement (Intrepid);  Stage Kiss, Off The Ground, Golden Boy, Julius Cesar, Summer and Smoke, Heidi Chronicles, Seven Year Itch, Death of a Salesman, Ah Wilderness,  Of Mice and Men, Comedy of Errors, Brilliant Mistake and Buried Child (NVA);  Bug, Mauritius and Man from Nebraska (Cygnet).

Whitney Brianna Thomas (Emilie) The Moors
Sponsored by: Andy Kaiser
Whitney was last seen at Diversionary Theatre in Now or Later.  Elsewhere: The Motherf*cker with the Hat (Cygnet Theatre); Phaedra's Love (Do It Live! Productions); The Oddman Family Christwanzakauh Spectacular (Guerrilla Rep). Whitney is represented by Dee Dee Escobedo at JE Talent in San Francisco. www.jetalent.com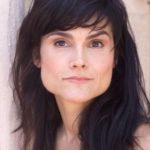 Hannah Logan (Huldey) The Moors
Hanna Logan is an actor, writer, director, and producer. She is a San Diego Critics' Circle Award winner for her portrayal of Agnes in Tracy Letts' Bug at ion theatre and received a SDCC nomination playing Virginia in A Clean House at New Village Arts Theatre. Her solo show Work: In Progress was staged at the first San Diego Fringe Festival and received "Critic's Pick" from UT San Diego. Some theatre directing credits include No Guns for Diversionary Theatre's team in After Orlando, staged at SDRep, #tenminuteplays at Moxie Theatre and Birth Right in the 2016 Out On a Limb festival at Scripps Ranch Theatre. Hannah also worked with Robby Lutfy as Assistant Director on Bad Jews at Cygnet Theatre. She is one half of Logan Squared Productions which produces the THEATRE: UNDONE staged reading series at the San Diego Public Library, as well as the annual playwriting event, THAT 24-HOUR THING that is part of the San Diego Fringe Festival, for which she was awarded the Jonathan Dunn-Rankin Scholarship Award in 2015. Hannah has a BFA from The Boston Conservatory.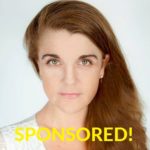 Kim Strassburger (Agatha) The Moors
Sponsored by: Scott Williford & Grant Reeder
Kim is happy to return to Diversionary Theatre in The Moors. Acting credits at Diversionary include Scrooge in Rouge and Dear Harvey. Other acting credits include: The Normal Heart (2017 San Diego Theatre Critics Circle-Outstanding Featured Actress), All in the Timing, Parasite Drag, The Pillowman at Ion Theatre; Simpatico at New Village Arts Theatre; Noises Off, Biedermann and the Firebugs, and A Little Night Music at Cygnet Theatre; The Man Who Came to Dinner with Phil Johnson and Ruff Yeager at Coronado Playhouse; Berzerkergang, Kid Simple, A Dream Play, and Bronze  at Sledgehammer Theatre (Associate Artist). Kim is also a director in San Diego, having directed productions at Diversionary, Ion Theatre, and New Village Arts among others. Kim studied at the London Academy of Music and Dramatic Art (LAMDA) in 2013. In 2014, Kim also became a member of Lincoln Center Theater's Directors Lab. In addition to her professional work, Kim teaches at the Coronado School of the Arts.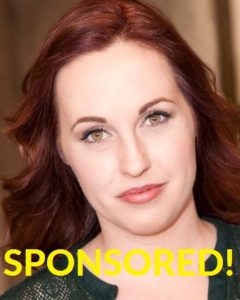 Gerilyn Brault (Marjory) The Moors
Sponsored by Di Carpinelli
Gerilyn couldn't be happier to make her Diversionary debut with such an amazing team and show! Other San Diego credits include: Buddy: the Buddy Holly Story (New Village Arts and Intrepid Theatre Company), I Hate Hamlet, Much Ado About Nothing, A Midsummer Night's Dream the Musical (Intrepid Theatre), Sister Act (Moonlight Amphitheatre), The Producers, 9 to 5 (San Diego Musical Theatre), Parallel Lives (Oceanside Theatre Company), Rapunzel, Pinkalicious (North Coast Repertory Theatre), and character work at Sea World. She has an MFA in Acting from Purdue University and a BA in Musical Theatre from Chico State.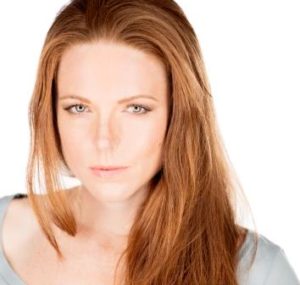 Kate Rose Reynolds (Chris) Cardboard Piano
Kate Rose Reynolds is thrilled to be returning to the Diversionary stage after many years, last appearing here in Lot's Daughters. Other San Diego credits include Margin of Error (Roustabouts Theatre Company) and Arcadia (Cygnet Theatre). Elsewhere: Hamlet (Arabian Shakespeare Festival, SF); MindFlood (Torrent Theatre Company, NYC); Mario Fratti's The Academy (Theatre for the New City, NYC); PlayOffs! (Playwright's Center of San Francisco); Silent Sky, Dr Jekyll and Mr Hyde, Black Comedy, Mary's Wedding, Private Lives, and the world premiere of Elijah (Bristol Valley Theatre); Noises Off! (Cohoes Music Hall). She also stars in the independent horror film Soul to Keep, currently in post-production. Many thanks to the cast, the crew, and the entire Diversionary family. www.katerosereynolds.com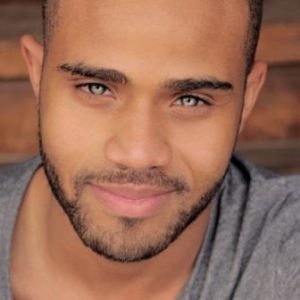 John Wells III (Pika) (Francis) Cardboard Piano
John Wells III previously appeared on Diversionary's stage in The Mystery of Love and Sex. His additional theatre credits include: Dogfight, Sister Act, A Chorus Line, Extraordinary: A New Contemporary Musical, and Songs for a New World.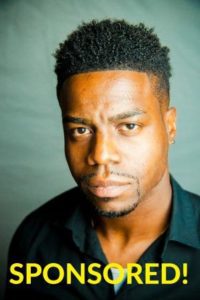 Wrekless Watson (Soldier) (Paul) Cardboard Piano
Sponsored by Scott Williford & Grant Reeder
Wrekless Watson was born and raised in Brooklyn, New York, Wrekless Watson has been in the arts since the age of 7. He has performed in short films, and theater productions such as "Prince of Egypt", "Ma Rainey's Black Bottom", "Out of The Shadows", "Workplace Drama", Fat's Waller's "Ain't Misbehavin" and recently hosted the 20th Annual Central Avenue Jazz Festival. Also, following in the steps of his father Wally "Gator" Watson and grandfather Wesley Landers, Wrekless has forged his way into becoming an experienced and diverse artist. Wrekless studied at Fierello H. LaGuardia H.S., Harlem School of The Arts, the Music Advancement Program at The Julliard School and Fort Valley State University. He has had the opportunity to work with the likes of Kurk WhalumKanye West, The Cab Calloway Orchestra, The Long Island Youth Orchestra, Shania Twain, Tito Puente, Jazz Saxophonist Eddie Baccus Jr., Liquid Blue, Gospel Artist Joe Pace and a host of others. Most recently he competed in the Mr. Black San Diego pageant in San Diego, California and currently holds the title of Mr. Black San Diego.
AEA Actor Ally $3,000 ­— AEA is the professional union for actors. This union is notoriously difficult to join, and its membership expensive to maintain with annual dues. AEA Actors have a minimum they must be compensated set forth by their union. By becoming an Actor Ally, you unite with Diversionary to bring professional grade standards to our intimate theatre setting.
---
Jacob Caltrider  (The Writer) Homos,or Everyone in America
Jacob is thrilled to be back at Diversionary in Homos, or Everyone in America! Previous credits include: Marry Me A Little (Man), Harmony, Kansas (Heath), Twist (Oliver Twist), Yank! (Speedy) and The Daddy Machine (Stonewall), Diversionary Theatre; Rocky Horror Show (Brad), Spring Awakening (Hanschen), Assassins (Oswald, Balladeer), Parade (Young Soldier, Frankie Epps), Little Shop of Horrors (Puppeteer), Cabaret (Bobby), Sweeney Todd (Anthony), A Christmas Carol (Young Scrooge) and The History Boys (Timms), Cygnet Theatre; Violet (Monty), San Diego Rep; West Side Story (Tony), San Diego Musical Theatre; The 25th Annual Putnam County Spelling Bee (Leaf Coneybear), and A Christmas Carol (Young Scrooge), North Coast Repertory Theatre; An American Christmas (Bert Bailey), Les Misérables (Feuilly, Bamatabois), Twelfth Night (Curio), and The Festival of Christmas (Frankie), Lamb's Players; How The Grinch Stole Christmas! 2011-2016 (Who Ensemble), and The Rocky Horror Show (Riff Raff U/S, Rocky U/S), The Old Globe.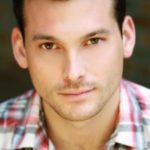 Michael C. Louis (Dan) Homos,or Everyone in America
Michael C. Louis is thrilled to make his Diversionary debut! Recent San Diego credits: Big Fish, American Rhythm (Lamb's Players Theatre); On the Twentieth Century, The Rocky Horror Show, concert readings of Hair and Spamalot (Cygnet Theatre); Last Night in Town (SDMT); Spamalot (Moonlight). Other regional credits: Metamorphoses (Santa Barbara Ensemble Theatre), The 39 Steps (Glendale Centre Theatre), Don't Dress for Dinner (International City Theatre), Grease (Cabrillo Music Theatre), Cabaret (Malibu Stage). NYC: Chien de Moi (La MaMa ETC), The Haunted Train (Theatre for the New City), Somnambulists' Tango (Greenwood Cemetery/BEAT Festival), Titus Andronicus (Hamlet Isn't Dead). Michael is a BFA graduate of Carnegie Mellon University.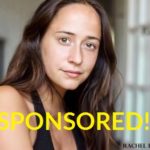 Rachel Esther Tate (The Moor Hen) The Moors
Sponsored by:  Rob Granat & Al Mazur
Rachel Esther Tate's San Diego Credits include The Effect of Gamma Rays on Man in the Moon Marigolds (Ruth) and Stupid F*cking Bird (Nina) at Cygnet Theatre. Regional Credits: District Merchants South Coast Repertory (Jessica) Appropriate Mark Taper Forum (u/s River), Vanya and Sonia and Masha and Spike Arena Stage (Nina), Our Town Mirror Repertory (Emily) New York Credits: Saint Joan and Hamlet with Bedlam Theatre Company and Blood Privilege with Second Skin Theatre.  www.rachelesthertate.squarespace.com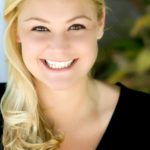 Jacque Wilke The Happiest Place on Earth
Jacque Wilke is thrilled to be back on the Diversionary stage! Selected credits: Cygnet Theatre: Stupid F*cking Bird, The Importance of Being Earnest, Travesties, and Mistakes Were Made; San Diego Repertory Theater: Honky (Craig Noel Award); La Jolla Playhouse: Yoke, The Car Plays; Intrepid Theater: The Winter's Tale, All My Sons; North Coast Repertory Theatre: Unnecessary Farce, Lend me a Tenor, Mistletoe, Music, and Mayhem, and Don't Dress for Dinner; Moonlight at the Avo: Blithe Spirit; Diversionary Theater: The Divine Sister, The Further Adventures of Hedda Gabler, Scrooge in Rouge, Next Fall, Fair Use, The New Century, Anita Bryant Died for your Sins; MOXIE: Or; New Village Arts: The Seven Year Itch, and The Heidi Chronicles; Circle Circle Dot Dot: Red Planet Respite, The Break-up Breakdown; Bang Productions: Side Man; Laterthanever Productions: He Said, She Said. Jacque is a proud member of Actors Equity and SAG-AFTRA.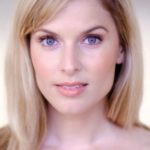 Allison Spratt Pearce (Anita Bryant) The Loneliest Girl in the World
Allison proudly hails from a military family and grew up all around the world. She spent most of her teenage years in Bethesda, MD. Allison attained a B.F.A from Elon University in Music Theatre and is still a huge advocate of the school. After undergrad, she went on two National Tours and one International Tour. One National Tour was Cabaret where Allison played Sally Bowles. She there met her husband of 9 years, bass player, Michael Pearce. (www.michaelpearecmusic.com)
Moving to New York was the next step. During her 10 years in New York, Allison originated three Broadway shows,  one Off-Broadway, countless regional shows, commercials, T.V. and film features. Her deep passion and fear of the classical works promoted her to apply to Graduate School. She was accepted into the prestigious Old Globe/USD M.F.A. Program. After two years of intense training in: Shakespeare, Classics, Voice & Speech, Movement, Stage Combat, Yoga, The Alexander Technique, Film/TV, Writing & Performing a One Person Show, Modern Plays, Modern Literature, and Scene Study, Allison feels more like a well-balanced performer and teacher. After graduating, Allison continues to work in her craft and teach at USD as an adjunct theatre professor. She is a proud team member of MTCA. This team helps coach, find material and aid high school students auditioning for theatre schools. Michael and Allison's proudest accomplishment is their daughter, Ella. They all reside in San Diego, CA.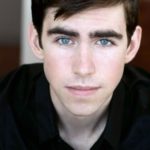 Sam Heldt (Tommy) The Loneliest Girl in the World
Sam Heldt is a New York-based actor.
He has developed new work at Playwrights Horizons, Theatreworks Silicon Valley, Ars Nova, New Dramatists, New Georges, Colt Coeur, The Lark, TheatreWorksUSA, Musical Theatre Factory, New York Theatre Barn, and the NYU Graduate Musical Theatre Writing Program.
He has sung new work in numerous concerts at Lincoln Center, 54 Below, Joe's Pub, The Laurie Beechman, The York, The D-Lounge, Urban Stages and the Duplex.
Sam also sometimes appears in shows already developed by other people.
Sam is a graduate of Oberlin College and a proud member of AEA.
 Designer Ally $750 —A Designer is the visionary behind the physical, lighting and aural world of the play. They collaborate with the director and other designers to form the overall concept for the production and create a brand new design for every Diversionary production. They must balance creativity with practicality as they negotiate the needs of the director, script, and budget. By becoming a Designer Ally, you unite with Diversionary to support high quality production values that transport the audience into the story being told.
---
Robin Sanford Roberts (Scenic Designer) The Loneliest Girl in the World
Previous work at Diversionary: Sextet. On Broadway: It Ain't Nothin' But the Blues. Old Globe Theatre: over 25 productions including: Alive and Well, The Price. Fiction, Bus Stop (Critics Circle award), Blue/Orange and Betrayal (Critics Circle award, Patte' award) She has also designed for San Diego Repertory Theatre, Moxie Theatre, Diversionary, Denver Center Theatre Company, Portland Center Stage, Arizona Theatre Company, San Jose' Repertory Theatre and Swine Palace Productions. Ms. Roberts holds a degree in Architecture from LSU and a MFA in Scenic Design from UCSD. She teaches and is the resident scenic designer for the USD Department of Theatre. www.robinsanfordroberts.com
Bonnie Durben (Props Designer) The Moors; Cardboard Piano; The Happiest Place on Earth; The Loneliest Girl in the World
Bonnie's previous work at Diversionary: Ballast, 2.5 Minute Ride, Well, The Mystery of Love and Sex, The Boy Who Danced On Air, Now Or Later, Baby With The Bathwater, She-Rantulas. Bonnie's other theatre work: Next to Normal, White Christmas, Sound of Music, Lion in Winter, Spamalot, Mary Poppins, My Fair Lady, Catch Me If You Can, Tommy, South Pacific, Life Could Be A Dream (Moonlight Productions), Same Time Next Year, Plaid Tidings, One Flew Over The Cookoo's Nest, Much Ado About Nothing (New Village Arts), The Graduate, Twelfth Night, The Match Maker, Guys And Dolls, 39 Steps (Mira Costa College), Hamlet, Much Ado About Nothing, I Hate Hamlet, Macbeth (Intrepid Theatre).
Curtis Mueller (Lighting Designer) Homos, or Everyone in America; Cardboard Piano; The Happiest Place on Earth;
Curtis has worked around Southern California at venues including The Intrepid Shakepeare Company, Rancho Buena Vista High School, and New Village Arts. Awards include "Outstanding Lighting Design" for Jesus Christ Superstar and "Lighting of the Year" for Legally Blonde The Musical. Curtis also works with the Greenway Arts Alliance in Los Angeles and is the resident lighting designer for the Pasadena Musical Theatre Program. His original Christmas light shows can be found at www.youtube.com/lights4321.  Curtis holds a BFA in Lighting Design from California Institute of the Arts.
 Karen Filijan (Lighting Designer) The Moors
 Christina Martin (Lighting Designer) The Loneliest Girl in the World
I have been lucky enough to find my inner creative artist at an early age. I believe that theatre is an art form. Although we must abide by some basic rules, we, as designers, directors, technicians and actors, must band together to create art that can be experienced. As a lighting designer, I take each opportunity that I am given to explore, create, and push the boundaries of my art. I want to inspire others as theatre has inspired my own journey thus far in life. I look at every opportunity I have to work with others during the process in whatever form as a new chapter to learn new things, reuse old concepts and innovate to create the best atmosphere
possible for the production.  San Diego State University- MFA Lighting Design, expected graduation 2019. Rockford University- BFA Musical Theatre 2015 & BFA Design/Tech (Lighting Design) 2015. Art Institute of Pittsburgh- Digital Design Diploma 2015
 Kevin Anthenill (Sound Designer) Homos, Or Everyone In America
Beginning as a rock musician and vocalist at an early age, Kevin began exploring music composition. Quickly, this evolved into an exploration into the vast world of computer based music creation of many styles and genres. This, paralleled with a strong passion and involvement in technical theatre, opened the door to theatrical sound design. Based in southern California, Kevin maintains an immense love for creating rich scores and soundscapes, primarily for live stage productions.
 Michael Huey (Sound Design & Composition) The Happiest Place on Earth
Michael is a composer for film and theatre who has had the pleasure of working with such companies as Steppenwolf, Lookingglass, Sideshow, Adventure Stage, North Park University, Filament, and many others. Music and more can be found at: officialmichaelhuey.com
 Matt Lescault-Wood (Sound Designer) The Moors; The Loneliest Girl in the World
Matt has been sound designing in San Diego for the past decade, and has enjoyed working with the wonderfully talented theater community. Previous credits include: Sweeney Todd, Cabaret, Little Shop of Horrors, A Behanding In Spokane, Man of La Mancha, Assassins, Company, Spring Awakening, Pagent, True West, Fool For Love, Sons of the Prophet, My Fair Lady (Cygnet); Eurydice [2010 San Diego Critics Circle Nominee], Dead Man's Cell Phone, Hickorydickory, ENRON, Eternally Bad (Moxie); Hamlet, Macbeth, I Hate Hamlet (Intrepid), The Break-Up/Break-Down, Deconstruction of A Drag Queen, Red Planet Respite (Circle Circle dot dot); Seascape, Stage Kiss, Lord of The Flies (New Village Arts); Henry V [2014 San Diego Critics Circle Nominee] (New Fortune). Matt has a Degree in Theatrical Design and Technology from SDSU.
 Elisa Benzoni (Costume Designer) Homos, or Everyone in America; The Happiest Place on Earth
Elisa's previous work at Diversionary: Ballast, The Mystery of Love and Sex. Elisa's other theatre work: The Who & The What, Our Town, Brahman, Tall Girls, Sam Bendrix at the Bon Soir (La Jolla Playhouse), Much Ado About Nothing, Measure for Measure (The Old Globe), Chagall, a Man Found Wanting (Malashock Dance), The Storm, A Man, His Wife, and His Hat, The Three Penny Opera, Everything Nice (UC San Diego Theater and Dance), Dido and Aeneas (Back Collegium San Diego).
 Shirley Pierson (Costume Designer) The Moors
Shirley is passionate about the life of a costume, and clearly understands the power the costume possesses.  When designed correctly, the costume supports story and provides clarification, as well as sparks creative imagination for the actor wearing it, the company members performing around it and the audience member viewing it!
Character development and production support within the costume are two of her design strengths.  She prides herself in engineering textiles and garments in clever ways to solve challenging production requirements.  She considers strong, purposeful  lines and texture her design tools of choice.   Bold collaborative team choices invigorate her work.
Shirley bases her award-winning costume design business from San Diego, California.  She holds a Master of Fine Arts in Theatrical Arts and Technical Design from San Diego State University and is a member of USA 829.
Jennifer Brawn Gittings (Costume Designer) Cardboard Piano
Over the last 20 years, Ms Gittings has designed more than 130 productions, including plays, musicals, dance, and world premieres.  Her costume designs have graced the stages of regional theatres such as the La Jolla Playhouse, Old Globe Theatre, San Diego REPertory Theatre, A Noise Within, The Western Stage, Crossroads Theatre Company, Shakespeare Theatre of New Jersey, The Lycian Centre, and The Luna Stage.
She has also designed for many universities and colleges, including Princeton University, University of San Diego, Southwestern College, Rutgers Opera Company, NYU Film, Los Positas College, Highline College, and the Thurgood Marshall School at UCSD.
She lives in San Diego, where she is the Resident Costume Designer and Design Ambassador for MOXIE Theatre, and an Associate Artist at Diversionary Theatre.  She is also half of the creative team at LEO DUO, which provides custom costume and couture creations for private clients.
Ms Gittings holds an MFA in both Costume Design and Scenic Design from the Mason Gross School of the Arts at Rutgers University, and a BA in Theatre Arts from UCLA.